Italy
Interrailing in Italy really does have something to offer for everyone's taste. You can marvel at the wealth of history, explore breathtaking beaches and coastlines or just simply indulge in wide variety of mouth-watering dishes in every region of beautiful Italy.
---
A bit of history:
With 47 UNESCO World Heritage sites, Italy is the country with the most recognised historic sites in the world.
The list of historic beauty is endless, so we have chosen some of our favourites for you:
1. Rome:
With remains of historic brilliance scattered across the city, it is sure to give any lover of history lifelong memories to treasure. Take a peek at the world famous Colosseum and the breathtaking Trevi fountain in heart of the city centre. Then make you way to the Piazza Venezia followed by a walk past the Pantheon, a roman temple that is sure to have you staring with awe.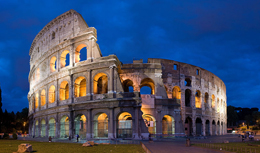 Once you have taken in all the sites make your way to Trastevere and take a well deserved break. Situated in the south of the city it is arguably one of the most beautiful neighbourhoods of Rome, that is sure to give you a good taste of "La dolce vita".No Interrail Italy trip would be complete without a trip to the Vatican City, the centre of the catholic world that houses lots of mesmerizing works of art like the ceiling of the Sistine Chapel and the Stanze della Segnatura.
Rome sure is a city that should not be missed on any Interrail adventure. Someone once said "All roads lead to Rome" and we do think they were quite right about that. So have a look at our Interrail Italy Pass now and find out how you could be exploring Rome.
2. Pompeii:
Being Italy's most famous archaeological area makes Pompeii a must see on any history lover bucket list. Situated near Naples in the region of Campania, Pompeii sure is a good point to carry on exploring the historic wealth of Italy. See for yourself how life from 79 AD has been buried under up to 6 meters of ash and frozen in time by the Eruption of Mount Vesuvius. You will simply be amazed by the influence nature can have on history.
3. Florence:
Located in a basin crossed by the Arno River in the north eastern part of Tuscany, a trip to Florence is a great idea for history lovers and wine enthusiasts alike. Known as one of the most beautiful cities in Europe, Florence's wealth of artistic masterpieces, spectacular architecture and stunning churches is sure to make any history fan fall in love with this beautiful city.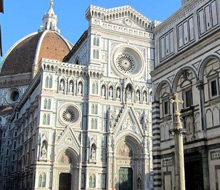 The appeal of Florence is not only restricted to the city itself but also extends to its scenic territories which include Mugello and Valdarno. Make your way to the Mugello, situated a few miles north of Florence to enjoy striking natural beauty and take in diverse landscape filled with rolling plains and hills to stunning mountains. Or take a train to Valdarno and soak up historic atmosphere of this Florence territory. Know as the valley of the river Arno, it's filled with beautiful stone buildings waiting to be admired whilst you soak up the historic atmosphere.
You could always travel to Chianti Valley too and enjoy the beautiful landscapes whilst learning about the origins of the world famous Chianti wine.
No matter where in Florence you find yourself, you can be sure to have a unique cultural Interrail experience whilst you discover the coming together of nature and history throughout the city.
A food lovers paradise!
As a country known for its great food, Italy sure lives up to its name. With 20 different regions that all produce unique culinary specialities, Italy is sure to offer something for everyone's taste buds.
So to give you a few ideas we have picked our 2 favourite culinary regions of Italy:
1. Lombardy
This northern region of the country where meat is loved just as passionately as cheese has quite a bit to offer on the food front. Being the birth place of many famous Cheeses including blue-veined Gorgonzola and the firm Gran Padano make the Lombardy region a great destination for any and every cheese lover on an Interrail adventure.
Risotto and osso bucco are some other well knows foods of the region and polenta is definitely a popular choice of food too. Add to that the charming landscape dotted with lots of hills as well as lakes and the list of reasons why the region of Lombardy is a definitely Interrail destination is complete.
2. Campania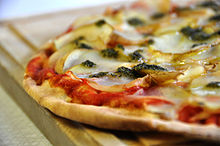 Famous for its Pizza, buffalo mozzarella and calzone this region of Italy is perfect for any Interrailer with a passion for Italian food.
The lush volcanic land of the sunny Campania region makes it an ideal region for fresh and tasty produce such as San Marzano tomatoes, salad greens, peppers, lemons and even figs. Add to that fresh mozzarella and Napoli salami of the region and it is no wonder that this is where the world famous Italian pizza was born. Simply take a train to Naples, the capital of the Campania region and indulge in the enormous culinary wealth this part of Italy has to offer you.
The land of wine.
With such mouth-watering culinary wealth is always good to have a nice drink to wash you tasty dish down with too. With 20 wine regions which correspond to the 20 administrative regions of the country, the wines of Italy are as varied as the different areas of the country itself.
Start your Interrail journey in Calabria, in the south of the country and indulge in the red wines of the region. With red wine making up 90% of the wine production in the region, it can be said that this region is a slice of paradise for red wine lovers. Ranging from Ciro, also referred to by some as "the oldest wine on earth" to the Rossano, known for its ruby colour and high alcohol levels.
Continue to Abruzzo, located in the mountainous central region of Italy to try a mix of white wines as well as red wines ranging from Trebbiano d'Abruzzo (white wine) to Montepulciano d'Abruzzo.
Finally, finish your Italian wine Interrail adventure in Tuscany, which is home to some of the world's most famous wine regions. Where the wealth of wine as well as the extensive scenic beauty of the region will create the perfect environment for you to relax and unwind.
Interrail in Italy and enjoy plenty of the sun, sea and sand too!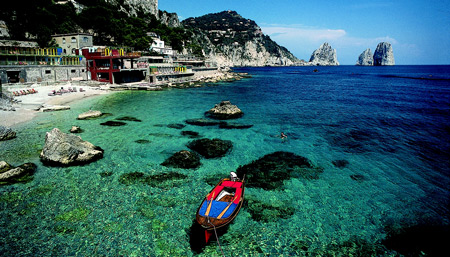 Whilst Italy is a must do for history and food lovers alike it is definitely a piece of heaven for beach lovers too.
With an amazing coastline that spans over 4,660 miles the country is the perfect place for every type of beach holiday. With a coastline that is easily accessible by train and dotted with many seaside cities, amazing fishing villages as well as stunning beaches you will definitely have lots of opportunities for plenty of relaxation and fun too.
Calabria & Liguria
You could relax on the tranquil turquoise beaches of the Ionian Sea in Calabria, situated in the deep south of Italy. Or take a dip in the Ligurian Sea just off the stunning coastal region of Liguria, situated in the north west of Italy. The beautiful beaches, picturesque towns, and cuisine of these regions are guaranteed to ensure you have an unforgettably peaceful Interrail holiday.
The stunning Amalfi coast
Of course the stunning coastal town of Amalfi should not be missed on any Interrail adventure either. Right at the foot of the 1,315 meter (4,314 feet) high Monte Cerreto, it sure is one of Italy's coastal towns that any beach lover should explore. The beautiful coastal view of the town alone is simply worth an Interrail trip to Amalfi.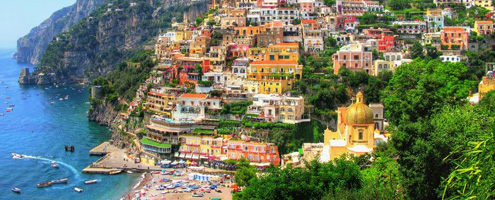 Do you feel like experience a piece of the good life yet? If the answer is yes, then be sure to checkout our Interrail Italy Pass now.