A Summer Interrail Adventure Part 2
By: Talya Pedro & Amy Webb
---
So before heading of on their Interrail adventure, Talya & Amy sent us the below summary of their planned trip.
Have a read and see what you think.
---
We are eagerly looking forward to our Interrail experience. We are both passionate about travelling and have very similar ideas and interests about what we want to gain from our Interrail adventure.
Ready to discover Eastern Europe's hidden gems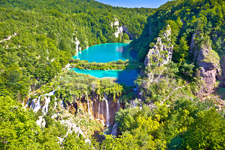 We hope to visit a variety of cities in central and Eastern Europe, where we hope to experience different foods and cultures as well as visiting major and minor tourist attractions. The main reason behind our itinerary was that we wanted to explore more of Eastern Europe, as we have not been there before and these countries are a lot cheaper to travel in than several countries in Central and Southern Europe. We also hope to go on free walking tours in some cities where possible as it is a fantastic way to become acquainted with a city and discover hidden areas that only local people know about. In addition, we hope that we will get a better understanding of the history behind the city, which will be very interesting in cities such as Berlin.
We will mainly be visiting cities such as Berlin, Prague, and Budapest, but we also hope to visit some nature sites such as Lake Bled in Slovenia and a National Park in Croatia. We both love outward bound activities such as hiking and canoeing and hope to be able to fit this into our itinerary when we are in Slovenia or Croatia. We plan to end our trip on the coast of Croatia, visiting the island of Hvar and Split which we feel will be the perfect relaxing end to our trip of city hopping.
Backpacking will be part of the fun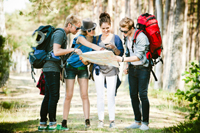 As will be back packing during our holiday and staying in student hostels, we hope to meet fellow backpackers who are doing a similar trip to ourselves. We are looking forward to meeting travellers from other countries and hope we will be able to share our travel experiences and exchange recommendations of where to visit, eat out and stay. We also have several groups of friends who are interrailing during the same time period as us, so we hope to meet up with them during our travels which will be fun.
Spontaneity is going to be key
We have planned a basic route which we hope to follow which includes the cities and locations listed above and have booked beds in dormitories in cheap hostels through booking.com. As we are arriving in some cities late at night we felt more comfortable knowing that we have accommodation booked for arrival and we don't have to worry about hunting around for a bed to sleep in. The website also allows us to cancel our room if we give adequate notice which is very useful as we are travelling with a flexible rail pass. This allows us to be slightly more spontaneous during our trip and we can choose to spend more or less days in places than we had originally intended, depending on how much we are enjoying them – or may be visit a place we had not originally planned on visiting, after having spoken to fellow travellers.
It's all going to be a real mix and an amazing experience!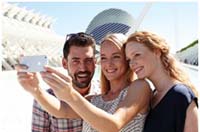 We think our trip will be a mixture of experiences due to the variety of countries we are visiting. We are hoping to become acquainted with the local culture wherever we visit, in particular the local foods and traditions. We feel doing interrail will be an amazing experience for us as it is the first time we will be travelling independently for a long period of time, and is a fantastic chance to explore new places, make new friends and understand different cultures.
---
What next?
No we just need to wait a couple of weeks until their back from their adventure to tell us all about it. Fun stories and lots of lovely pictures gurnateed.
So check back in a few weeks to explore the 3rd and final instalment of this Summer Interrail Adventure.