Interrail Pass Promotion now on!
Purchase an Interrail Promotional Pass between 1st October and 30th December 2016 to get a 15% discount.
Promotion is valid on all Interrail Global Passes and 18 One Country Passes.
Promotional Passes are non-refundable once purchased.
Click here for the Global Pass Promotion Click here for the One Country Pass Promotion
---
Interrail Passes
Details on regular Interrail Global and Interrail One Country Passes can be found below.
Choose from 2 types of train pass to explore Europe. An Interrail Global Pass giving you flexible train travel in 30 countries. Alternatively explore a specific country of your choice with an Interrail One Country Pass
Interrail Global Pass
Discover 30 countries in Europe
Global Pass - Flexible train travel in 30 countries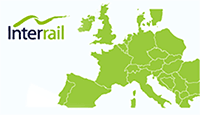 Prices from
One pass valid for 30 European countries
Buy up to 11 months in advance
Unlimited train journeys per travel day
Explore one country in Europe
One Country Pass - Flexible travel throughout one country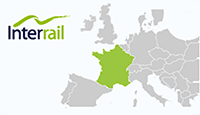 Prices from
One pass valid for the country of your choice
Select your preferred number of travel days
Unlimited train journeys per travel day
Buy a One Country Pass
How the Interrail Pass works
Global passes are now valid for travel in country of residence Find out more.
Interrail passes can only be used by residents of Europe, Russia and Turkey.
Travel is only permitted for the countries and number of travel days specified on your pass.
We offer a ticket protection plan to protect you from theft or loss of the ticket. Find out more.
For UK residents, delivery is shipped using a secure and recorded next day service. A £10 delivery fee applies. Find out more.
There are 4 different passenger types available: child, youth, adult and senior.
Passes are available to use on major networks (excluding sleeper trains) throughout Europe.