Top 5 Interrail Tips
With an Interrail trip or any travel adventure for that matter, there's always lots to remember. So to make it a little easier for you here are the top 5 things that you should have in mind when going on an Interrail adventure.
Be realistic about your budget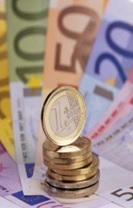 There is a saying that goes something like "when you seek adventure, take half the clothes and twice the money" and we sure do agree. Speaking from experience it is guaranteed that you will end up spending more than you intend to. It's good to think twice about spending your cash on certain things, such as souvenirs or that unique piece of something that you think you will always remember your trip by.
But be sure to be a little more flexible when it comes to your budget for accommodation and food. The thought of using a train station as a free place to spend the night might seem adventures, but believe it or not it's actually not a very clever idea. To make the most of your Interrail adventure is important that you are well rested and feed, because those are ultimately the foundations for feeling happy and relaxed. Which in turn means you will be able to make the most of your Interrail adventure.
Book your accommodation before you go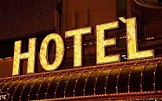 As mentioned sleeping in a train station is probably not the best idea, so making sure you have somewhere to sleep before you get to your chosen location is quite important. That is why we recommend booking your accommodation a little while before you arrive in your chosen city/cities. Doing so will safe you plenty of time, it will most probably work out cheaper for you too and you won't have to stress about finding somewhere to spend the night either. So you want have wasted any time and can get your Interrail adventure off to a great start.
Pick your travel buddy wisely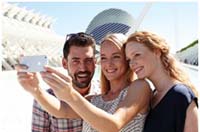 If you are not travelling on your own than it's really important that the person or people you decide to go on your Interrail adventure with are friends that you get on very well with.
Wonder why? Well, you will most probably be spending most if not all your time with your chosen travel buddy or buddies and not everyone might have the same interests as you or share your opinions. Travelling with a person or people with whom you have a shared understanding will most probably result in a more enjoyable and argument free adventure.
But if you do end up having a disagreement, then be sure to sort things out as soon as possible because addressing the issue sure is the best way to avoid any unnecessary awkwardness.
Speak a bit of the language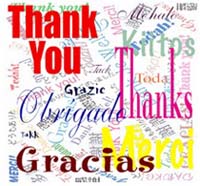 Speaking the local language is always a plus when Interrailing, simply because knowing a few of the basics will get you a long way with the locals. When they see you make an effort to communicate with them in their own language they usually get quite keen to help as much as they can. In our experience sometimes they will even go out of their way to get you to where you want to go, but obviously this is not guaranteed.
So be sure to get your hands on a phrase book and learn a few of the basics such as greetings, asking for directions and ordering food. In doing so you will be rewarded with more patient locals who are even more ready and willing to help you then they would be if you did not make the effort to learn their local tongue.
Speak to the hotel staff before you go and explore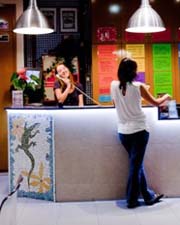 The usual habit at the start of any holiday is to drop your stuff off at the hotel and hit the streets straight away with the aim of exploring the city. But we think a good start to your trip is to speak to the staff at your hotel first. Whilst checking-in you can ask them things that you are really keen to know about the area.
More often than not you will be able to get some great suggestions from them which you would not have thought of or read about in any guide book. So invest a little time and make friends with the hotel staff, it will certainly be time well spent.
Want more suggestions? Have a look our travel do's and don'ts now
Buy Your Interrail Global Pass or One Country Pass Now!