Active Family Holidays
---
Our Chosen Destinations: Switzerland, Austria, Ireland
---
If you want to keep active an on the go during your family holiday then Interrail Passes will come in quite handy. With your Passes you and the family will be able to easily and cost effectively travel around the country of your choice to make the most of the activities and adventures that are on offer.
---
Switzerland:
Switzerland is certainly the ideal destination for an active Interrail holiday with the family. With its stunning snow-capped mountains, magnificent cities and towns it is no wonder that Switzerland is the home of some of the most breathtaking rail journeys that Europe has to offer.
Bern: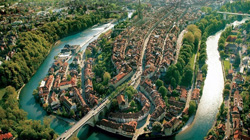 Situated in the heart of Switzerland, Bern is the perfect point to start an active family Interrail adventure. The many train connections from city make it easy to explore and enjoy the different experiences and activities that Switzerland has to offer. The countries capital is not only a great transport hub, but with its great medieval charm and family friendly activities it also offers loads to do and see before heading anywhere else in Switzerland.
Our recommendations for your stay in Bern include:
Gurten Hill Park im Grünen
Seilpark Gantrisch
Zentrum Paul Klee
Zeitglockenturm
Bern rollt city cycling tour
Engelberg: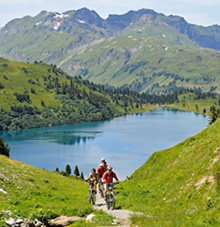 Just a 2 hour train journey from Bern, Engelberg is another destination to consider during your family break in Switzerland. Engelberg, is one of Switzerland's leading mountain resorts and this alone in our books makes it a good stop during your Interrail adventure with the family. Its clean air, scenic alpine location and modern sports facilities make it a great location for those that like to enjoy and active holiday. Whilst in Engelberg you could also easily visit other cities like Zurich and Luceme which are nearby.
Knowing that there are plenty of options to stay active during your stay in Engelberg we thought we should make it easier and give you some of our family break favourites:
Hiking
Titlis glacier cave
Horse riding
Titlis ice flyer
Paragliding
Climbing
Interlaken: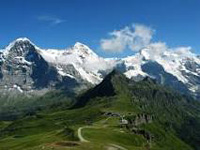 The town is a well know tourist hub in the Bernese Oberland region of the Swiss Alps and it is not hard to tell why. Located next to river Aar on the Bödeli floodplain, right between Lake Thun and Lake Brienz, Interlaken is a great destination for both nature and active holiday lovers.
Being a town that is seen as the main transport gateway to the mountains and lakes of the region means that you and the family will have plenty of activities to look forward to.
So with that in mind we have decided to give you some ideas for a great active family break in Interlaken:
Bödeli-Bahn
Jungfrau park
Heimwehfluh
Llama trekking
Other things that should not be missed during an Interrail trip in Switzerland are:
Rhätischen Bahn-glacier express
Bernina Express
Buy Interrail Switzerland Passes for the entire family now!
Note: Supplement charges may apply when using trains in Switzerland. Please click here to check details of possible charges.
---
Austria
Austria is a great country for an active Interrail family holiday , from hiking to water sports and lots more there are plenty of activities to keep the entire family happy. Add to that the fact that there is loads to see throughout the country too which is made easy to do with a great rail network and you can see why exploring Austria by train is a brilliant idea.
Have a look at our Austria recommendations below:
Innsbruck: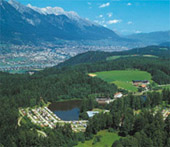 Innsbruck's offers masses of natural beauty and plenty of things to keep everyone in the family active and happy. Add to that the fact that it is easily accessible by train offering lots of connections to other areas of the country and Innsbruck becomes a great stop during an active Interrail family adventure.
Our recommendations for a fun active Interrail holiday in Innsbruck include:
Playgrounds
Cycle Innsbruck
Natterer See
Alpine zoo
Castle Ambras
Horse riding
Ötztal:
The Alpine valley which impresses visitors with its many glaciers, high peaks and natural beauty. But Ötztal s also well know for "Otzi-The Iceman" , a natural mummy which was found in the region in the early 1990's. Making it an interesting destination during an active Interrail holiday.
Whilst the Ötztal region has several towns that should be explored, we have picked a few that should definitely not be missed:
Oetz
Längenfeld
Umhausen niederthai
Salzburg: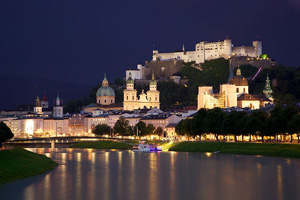 Salzburg, Austria's 4th largest city and once the home of Mozart has plenty to offer for both grown-up's and children. A stunning city full of palaces, parks and fountains and loads of fun activities. We are sure that your family time will be put to good use during your stay in Salzburg.
Our tips of things to do and see during your stay in Salzburg include:
Ice caves
Hohensalzburg Castle
Monchsberg
High Tauern National Park & Krimml Waterfalls day trip
Zell am See-Kaprun: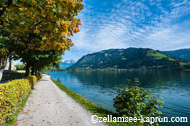 A short train ride away from Salzburg and known for its very family friendly qualities, Austria's Zell am See region is yet another natural gem which offers plenty of fun activities for the entire family. From hiking and cycling to a more unusual tobogganing experience and lots more which will ensure that the entire family is having fun.
So during your Interrail trip be sure to stop in Zell am See and enjoy some or all of the following:
Schmidolins baptism of fire
Tobogganing
Kitzsteinhorn glacier, gorge and reservoirs
Dam lake Mooserboden
Lake Zell
Vienna: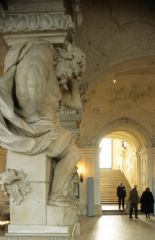 Austria's capital is only a 2 hour train journey from Salzburg and we think that makes it the perfect excuse to take a trip to Vienna during your Interrail holiday in Austria. Known as the "the city of dreams" and with lots of things to see and do, some time with the family in Vienna will give you the chance to see if this reputation of the city really turns out to be true.
During your stay in Vienna be sure to visit and experience:
Nationalpark Donau-Auen
Inline skating on Danube Island
Vienna woods trip
Music Mile Vienna
Buy Interrail Austria Passes for the entire family now!
Note: Supplement charges may apply when using trains in Austria. Please click here to check details of possible charges.
---
Ireland
It is Europe's 3rd biggest island and with lots of culture & natural beauty, Ireland has plenty on offer for a nice family Interrail break. Read on and find out what we think are the places and things not to miss on an Interrail Irleand trip.
Dublin: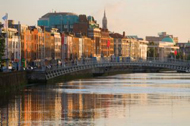 A city know for its friendly folk and hidden charm, Dublin is a medieval city which not only has its heart set on art and culture but also provides a great array of things to do and see. So it goes without saying that Ireland's capital is a destination that should not be missed for an educational and active family Interrail break.
Whilst in Dublin with the family you should be sure to see and do:
Dublin Liffey River Cruise
Dublin Port Tour with sea safari
Corkagh Park Fishery
Dublin Falconry
The Ark
Surfdock
Cork: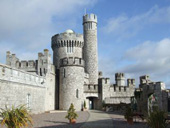 Ireland's 2nd largest city offers something different in every region of the city. Start with a little history in the north of the city work your way through the scenic beauty of east cork and enjoy lots of family friendly activities in the actual city centre.
Our main recommendations for a nice family break in Cork are:
Fota Wildlife Park
Go Safari
Rumleys Open Farm
Bridgefield Buggies
Ballyhass lakes adventure centre and trout fishery
Ring of Kerry: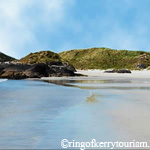 Possibly one of the most famous things about Ireland is The Ring of Kerry. You wonder what the ring of Kerry is? Well, it's long circular tourist route in County Kerry that stretches across 179 kilometers in south-western Ireland. The coach route starts of in Killarney continues to Kenmare works its way around the Iveragh Peninsula to Killorglin and on its way there passes through Sneem, Waterville, Cahersiveen and Glenbeigh before ending up back in Killarney.
So take a train trip from Cork to Killarney, the starting point of all Ring of Kerry tours. Be sure to prepare details of your Ring of Kerry trip before you arrive in Killarney.

Buy Interrail Ireland Passes for you and the family now!
Note: Supplement charges may apply when using trains in Ireland. Please click here to check details of possible charges.