Europe Family City Breaks
---
Our Chosen Destinations: Italy, Norway, France
---
Interrail Passes will make it easy for you to explore not just 1 but 2 or more European cities during a city break. Giving you the chance to do and see more during your My Interrail city break with the family.
So read on and find out about our Interrail 3 day One Country Pass city break ideas now.
---
Italy:
Milan & Bologna:

Milan:
Italy's capital is a melting pot of art, culture & history. Being The point of the country where artists, photographers and designers come together and once the home of the world renowned Leonardo da Vinci, making it no wonder that Milan is also regarded to be one of the world's fashion capitals. So if you want to enjoy all things modern whilst being surrounded by lots of history, Milan is definitely a place to have on your Interrail city break list.





Bologna:
Bologna is another Italian city in which old and new live in perfect harmony. You and the family can easily stroll through the many mesmerizing piazzas and streets and take in all the historic and cultural offerings that the city is filled with. Once you have had enough from all the site sightseeing you can always head for a shopping trip in one of the many understated yet elegant shops which or head for a coffee and gelato break in one of the city's many cafes.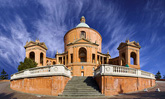 Verona & Venice:
Verona:
Situated in northern Italy the city of Verona is a great city break for many reasons. From its UNESCO world heritage site status due to its unique urban structure and architecture to being one of the main tourist destinations in northern Italy due to the city's long standing artistic and cultural heritage. Add to that the fact that the city was used by Shakespeare as the set of his world famous Rome & Juliet love story, giving you and the family all the more reason to taken an Interrail trip to see the cultural wonder that is Verona.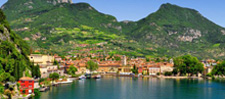 Venice:
The 118 small islands that come together to make up Venice make the city an amazing water maze full of things to do an see. Take a gondola ride to make your way your way through the many canals that connect Venice and admire the beauty of the city. If water is not quite your thing then you could always take the family for nice walks across the many bridges of the city and enjoy the historic offerings of the city by foot.





Buy Your Interrail Italy Passes Now!
Note: Supplement charges may apply when using trains in Italy. Please click here to check details of possible charges.
---
Norway:
Oslo & Bergen:
Oslo:
Despite being small in size Norway's capital city has plenty to offer for nice city break.
With a wide variety of museums to suit everyone's taste and to plenty of other opportunities activities to ensure the children have plenty of fun too. With beautiful scenery and various ways of enjoying the natural areas of the city, Oslo is also perfect if you and the family have a passion for sports and nature.


Bergen:
Bergen, is the city that is often referred to as the gateway to the UNESCO recognised Fjords of Norway and city of seven mountains. Situated in the south west of Norway on the peninsula of Bergenshalvøyen, the city is packed with plenty of Norwegian charm and other sites which have also been awarded a UNESCO World Heritage Site status. So when you visit Bergen on your My Interrail adventure make sure you and the family are ready to be surrounded by plenty of heritage, charm and nature.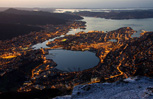 Buy Your Interrail Norway Passes Now!
Note: Supplement charges may apply when using trains in Norway. Please click here to check details of possible charges.
---
France:
Lyon & Avignon:
Lyon:
Most probably most famous for its historical wealth, Lyon is a great double city break destination if you are passionate about history. But that is not all the entire city has to offer, with its reputation as France's gastronomy capital it goes without saying that Lyon is a good destination if you have a passion for French cuisine too.




Avignon:
Avignon is the perfect city to combine with a trip to Lyon. Easily accessible by Eurostar from London the remnants of Avignon's 800 year long history are certainly something to see during an Interrail holiday in France. Not only famous for it well preserved historic remains but also very well known for its arts and culture including its theatre festival, Festival d'Avignon.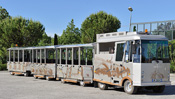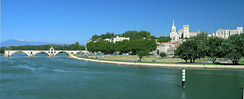 Strasbourg-Dijon:
Strasbourg:
From its historic city centre, which has been classified as a UNESCO World Heritage site to its close proximity to neighbouring Germany, which gives the city a mixed flavour of both the French and German way of life. Add to that some of France's most mesmerizing neighbourhoods and you and the family have enough reasons to go see a little Strasbourg during your stay in France.




Dijon:
The city's beautiful variety of architecture perhaps makes Dijon one of France's most beautiful cities. The city was once a major centre for Gothic and early Renaissance sculpturing, music, painting and architecture. This passion for art is beautifully reflected through the well preserved historic sculptures and buildings dotted across Dijon.
Add to that the quite and relaxing atmosphere that is maintained throughout the city thanks to traffic restrictions. Which makes Dijon the ideal city to be explored by foot with the entire family, whilst letting the children run around however they may like.



Buy Your Interrail France Passes Now!
Note: Supplement charges may apply when using trains in France. Please click here to check details of possible charges.