Family Breaks In The Sun
---
Our Chosen Destinations: Portugal, Spain
---
We here at My Interrail think that an Interrail Pass is a great way to see plenty of the country of your choice whilst enjoying the last bits of sunshine during your stay.
There are obviously lots of countries and cities you could visit! But to give you a few ideas we have picked some Mediterranean destinations which we think are ideal for a family break in the sun.
---
Portugal:
Once you have made you way to Portugal our flexible 3 day Interrail Portugal One Country Passes will easily let you and the rest of the family explore all of the different things Portugal has to offer! From its beautiful beaches to its mesmerizing cities, seeing Portugal has never been easier.
Lisbon:

Lisbon, Portugal's Capital is a city that offers plenty of options for a good family holiday, from lots of history and culture to the very many ways of keeping the children entertained too. That is why we think you should set a good amount of time aside for your stay in Portugal's capital.
During your stay in Lisbon be sure to visit and see:
The Lisbon Oceanarium
The Toy Museum (Museu do Brinquedo)
Kidzania Lisbon
Jeronimos monastery
The Belem Neighbourhood
Coimbra: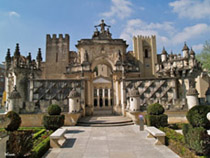 Coimbra is the city that once served as Portugal's capital city, but is now more famous for its university and medieval remains. A stay in Coimbra will let you and the family enjoy some great historic sites that can be found all around the city and will give you a good taste of Portugal during the Middle Ages.
Be sure not to miss the following during your Interrail stop in Coimbra:
Coimbra University grounds
Botanical Garden
Downtown Coimbra
Portugal dos Pequenitos
Porto: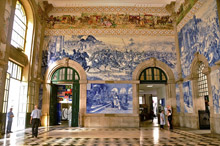 Porto, Portugal's second city is an ideal destination if you are looking for an autumn break in the sun. Built on the steep banks of the Douro River with an charming old town that certainly lives up to its UNESCO World Heritage site status. Add to that all of nice beaches nearby and that makes the city the perfect location for a family Interrail holiday in the sun.

Whilst there are many things to see and do in Porto, there are a few things which should not be missed on any visit to the city! So during your stay be sure to see:
Café Majestic
Bolhão Market
Lello Bookshop
São Bento Train Station
Buy Interrail Portugal Passes for you and the family now!
Note: Supplement charges may apply when using trains in Portugal. Please click here to check details of possible charges.
---
Spain:
A Rail holiday in Spain with the family is definitely a great way to see the country and make the most of your stay. With its beautiful landscapes and one of Europe's best railway systems an Interrail holiday in Spain is a family break that is worth considering.
Madrid: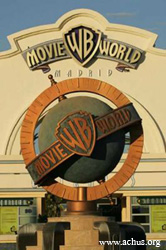 Arrive early to make the most of Spain's capital.
At an altitude of 2,100 feet it is one of Europe's highest capital cities. But that is not all, it is also the birthplace of flamenco, Spain's most famous dance and is considered to be one of Europe's top destinations when it comes to art museums. Whilst Madrid offers plenty to do and see for the grown up's there are lots of things that the children will enjoy too.
We would recommend that you should do and see some or all of the following during your stay in Madrid:
Golden Triangle of Art
Flamenco show
Warner Bros Movie Park
Faunia zoo
Valencia: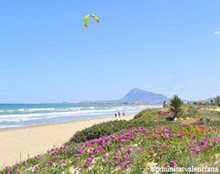 Valencia, Spain's third largest city situated on the banks of The Turia River on the western side of the Mediterranean Sea is another great destination during an Interrail family trip through Spain. At an average climate of 23C during the autumn and loads of beaches, Valencia is a great spot to relax and unwind whilst the children enjoy the Mediterranean sea.
Some of our recommendations to make your stop in Valencia relaxing a enjoyable are:
The Bioparc
Playa de Malvarrosa
Gulliver's Park
Old city of Valencia (The Barri del Carme)
Denia beaches day trip
Civdad de las Artes y Ciencias
The Markets
Seville: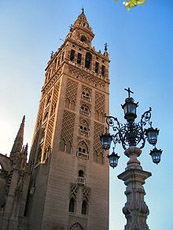 Seville, is most definitely a city that is an ideal stop during a family Interrail trip in the autumn sun. With temperatures reaching an average high of 26 °C, plenty of culture as well as history and ways to make sure the children enjoy the city too.
In our opinion the things to see and do during your time in Seville include:
Seville cathedral
A carriage ride
Real Alcazar
Isla Mágica (Magic Island Theme Park)
Seville Walking Tours
Parque María Luisa
La Giralda
Buy Interrail Spain Passes for you and the family now!
Note: Supplement charges may apply when using trains in Spain. Please click here to check details of possible charges.