A Food And Art Tour Of Europe
---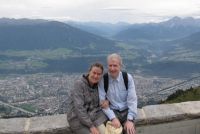 We recently partnered with Silver Travel Advisor to offer a Food and Art trip around Europe for the best suggested itinerary.
In September we gave Louise Hammond and Andrew Baxter a chance to take their chosen winning itinerary on the rails, so to speak!
Their Interrail adventure took them through France, Italy and Austria in search of Europe's finest food and most spectacular sights.
Louise tells us in her own words what it was like travelling to all their chosen sights around Europe by train in her day-by-day diary...
---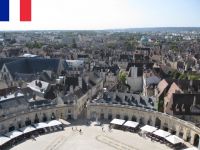 Day 1 & 2: London - Dijon
Travelling from home in the UK using the new
country of residence rule
where Interrail Global Passes can be used from your home station to your point of exit (and return,) Louise and Andrew made their way comfortably by Eurostar and TGV to Dijon on Day 1...
---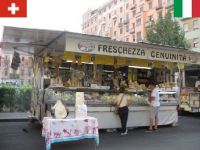 Day 3 & 4: Lausanne - Milan
Leaving Dijon on a TGV train Louise and Andrew spend time in Lausanne while transiting Switzerland and arrive their next destination Milan to experience some stunning Italian architecture and history.
---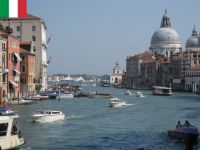 Day 5 & 6: Venice
Upon arrival into Venice our keen Interrailers make every minute count by getting to the markets and taking to the water using the Vaporetto aqua bus. They discover churches and palaces off the beaten track to make a memorable visit.
Read about their journey on Day 5 and Day 6
---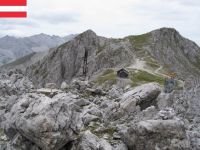 Day 7 & 8: Innsbruck
From sea level to mountain top, Andrew and Louise travel into the heart of the alps mountain range on a beautiful scenic journey to Innsbruck.
Here not only do they experience a change in scenery but also cuisine as they dine in true Austrian style.
Read about their journey on Day 7 and Day 8
---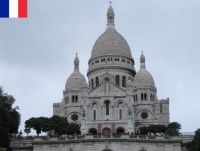 Day 9 & 10: Paris - London
A wet start but dry on the train, Andrew and Louise head off on their way home travelling by way of Liechtenstein and Switzerland towards Paris where they arrive in time for an evening stroll.
Taking in the sights on Paris Heritage Day the following day, they enjoy a day in Paris prior to their Eurostar journey home.
Read about their journey on Day 9 and Day 10
---
Book your Interrail Pass here today