Benelux
A Benelux Interrail trip really does have all kinds of needs covered for a great holiday and with 3 countries packed into one Pass, it is no wonder that it has made it into the list of the top 5 most popular Interrail Passes.
From enjoying the natural beauty and history in Luxembourg, to the mouth watering food in Belgium and partying in the Netherlands your Benelux Interrail trip is sure to be packed with lots of fun.
---
Luxembourg- the place of culture & nature
Start off in Luxembourg, one of the smallest countries in Europe and discover the history and scenic sites the country has to offer. Luxembourg, also the name of the country's capital city is full of culture and history, making it a great place to start your Benelux Interrail adventure. Explore the "Old" city of Luxembourg which has long been a UNESCO World Heritage site and enjoy a concert or a little more culture in one of the city's 30 plus concert halls and museums.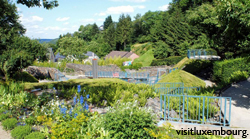 But if nature is more your thing, than taking a train to the northern Luxembourg region of the Ardennes is a must! A spot of nature with extensive forests as far as they eye can see and stunning rolling hills through which the Moselle and Meuse River basins flow. With plenty of hiking and cycling routes that run right through this striking mountain range the opportunity for you to have an active Interrail adventure is there too.
Tip: To get to the Ardennes region take a train from Luxembourg to Ettelbruck, from there all the towns of the region are easily accessible by bus.
International connections: Lots of stations in the Ardennes region offer train connections to international destinations, including plenty of departures to Belgium! Some of the stations offering these connections are Hoscheid and Troisvierges.
Belgium- the land of chocolate and good beer
After an adventures end to your stay in the Ardennes region of Luxembourg you can take an international train that will take you straight to Brussels, the heart of Belgium.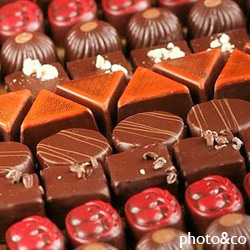 Here you can really find out why Belgium is so well known for its chocolate and beer. Take part in one of the many chocolate workshops and tasting sessions around town or just roam the streets and take in the sights of the city before picking up a good portion of traditional food from one of the many street food vendors around town. To finish it all of head to Delirium Cafe, near the old city centre and enjoy the great atmosphere of this lively spot in the midst of the city whilst sipping a few pints of Belgian beer.
From Brussels make your way to Antwerp and enjoy the wealth of culture this city has to offer. Explore Antwerp's many museums including the museum of modern art and the Royal Museum of fine arts. Then take your time to just stroll through the city and take in its array of historic buildings including the Cathedral of Our Lady and Central station, which is one station that should definitely not be missed by any Interrail explorer.
We think you would agree that if your a lover of chocolate and beer, then the Interrail Benelux Pass is right for you.
The Netherlands- have fun in Amsterdam
With connections from Belgium to Amsterdam, the capital city of the Netherlands is also a must do destination on any Benelux Interrail trip. With plenty of places to hang out and unwind at, among the 165 canals that turn the city into an interesting maze, you are bound to find something that you like when you go out to explore Amsterdam.
Grab yourself a bike and cycle your way to the De Gooyer, one of Amsterdam's famous windmills and have a beer or two whilst enjoying the atmosphere of this diverse capital city. Next go explore the city a little more and get your fix of urban culture too! Being a city with an active street art scene including everything from sculptures to free hand graffiti and much more, it is easy to find a nice piece of art wherever you look in Amsterdam. The city's walls that are adorned with one-liners from Laser 3.14 aka the "guerrilla poet" should most definitely be explored too.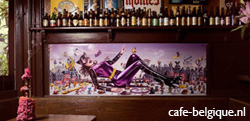 The night scene of Amsterdam is just as lively as its day scene and you will be sure to find a reason or too party the night away. From lots of clubs and bars like Cafe Belgique or Jimmy Woo and Vesper Bar to Sugar Factory, the city has something to offer for very party animals taste. But if you just want to unwind to a bit of music and take in the surroundings of the city, then places like Bimhuis are just perfect. A jazz bar only minutes away from the city's central station and if the great views of the Amsterdam harbour that the bar offers are anything to go by, you can be sure that this venue will leave you feeling mesmerised and provide a great end to your Benelux Interrail adventure.
Feeling inspired yet? Then be sure to look at the details of our Interrail Benelux Pass now.