Free InterRail Child Pass
---
Enjoy a Family Interrail Adventure for Less!
We here at My InterRail belive that everyone should be able to enjoy an Interrail adventure at least once in their life. Whether its on your own, with a group of friends or with your family. So to uphold this believe we are now participating in the Free Interrail child Pass offer. Read on now to find out more.
How does it work?
If you are planning to take an Interrail trip with your children then follow these steps to get up to 2 Free Interrail Child Passes per travelling adult.
1. Select the Interrail Adult Pass needed & enter required quantity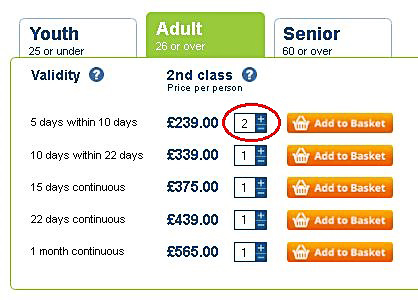 2. Click the " Add to Basket" icon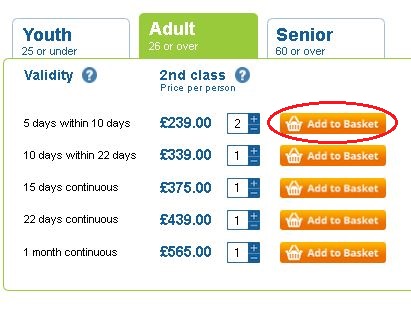 3. Add up to 2 free child Passes on the next screen that appears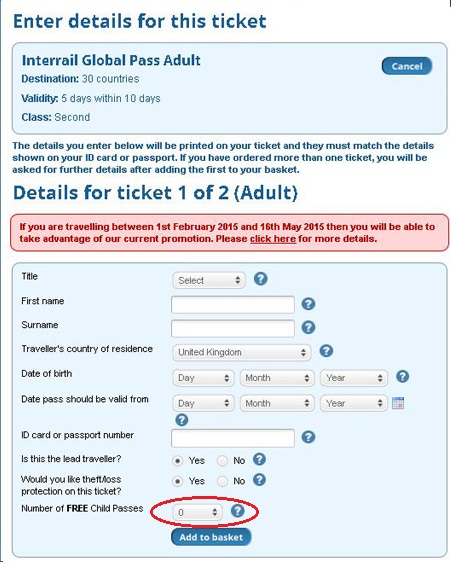 Note: If you require more than 2 child Passes per Adult then you will need to purchase an additional Youth Pass for each extra child that is travelling with you as child Passes are no longer available for Global and One Country Passes.
4. Compelete the remainder of your transaction by following the on screen instructions